Fringe on the flag and compass on the book
God, country gone as we all smiled and looked.
Blinded by the picture box. starved for stimulation
just obey, cooperate, a terrorist simulation.

CHORUS:

Will you vote for the elephant, or the
jackass or the green one.
you can tell a puppet show
even if you ain't seen one.
Smile for big eye as big brother sees you travel,
stick your head outside the box mysteries will unravel.

Just be calm and live your life. go out about with loved ones.
Just take care be vigilant, watch out for militant Muslims,
the ones we trained and taught so well to kill
and rape and pillage.
The ones we brought to America to tour your work and village.

REPEAT CHORUS::

Be assured our president, CIA are not mistaken,
No blame to lay for 911, it's the militant Muslim nation.
The ones who's books we printed for the sake
of their poor children
We taught them to hate America ,
even Americans hate the pilgrims.

The solider kills with ease with the help of the coalition.
Our spineless leaders sign their names
and back the corporations.
Let's free the people of Iraq, play blood games in their oil.
Profit from war and misery as the rotting corpses spoil..


REPEAT CHORUS::
---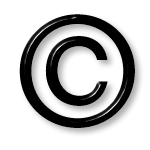 2003-2004 infused music
ALL ORIGINAL MATERIAL IS SUBJECT TO
COPYRIGHT LAWS
of the United States and other countries.
THESE LYRICS ARE POSTED HERE FOR
PERSONAL VIEWING ONLY
AND MAY NOT BE USED FOR ANY OTHER
PURPOSE WITHOUT THE EXPLICIT WRITTEN
CONSENT OF THE COMPOSER.
CONTACT
Ed Longo
AT
infusedmusic@yahoo.com
FREE MUSIC DOWNLOADS
http://musicalalchemy.tripod.com

MORE ABOUT THE BAND



http://infusedmusic.tripod.com